Biospecimens Re-imagined: Integrating Specimens, Labs, and Strategy – PMWC 2023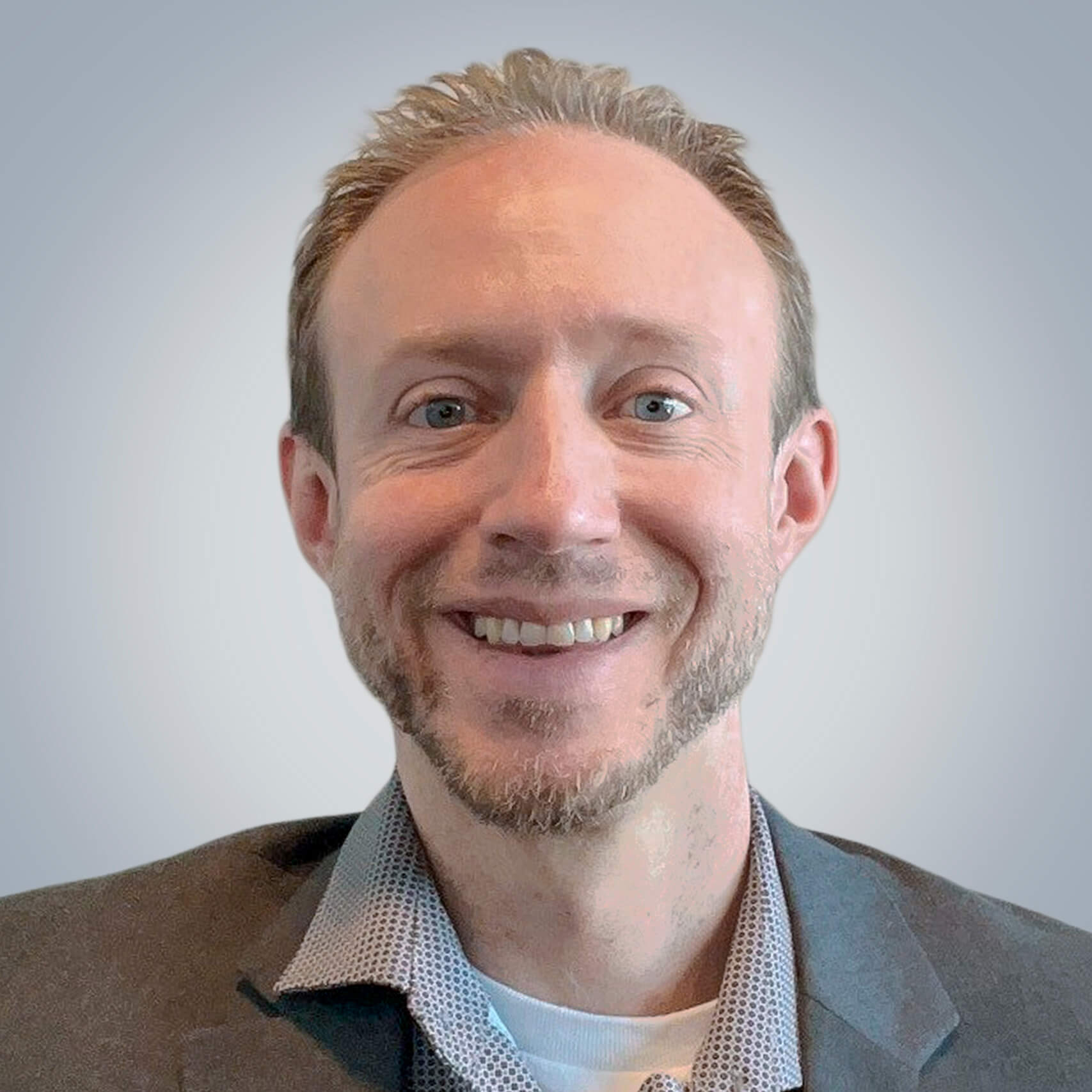 Robert Snyder, PhD
Associate Director, Genomics, Precision for Medicine
The challenges of assay development can be compounded when patient samples and orthogonal testing are scarce, leading to delays in completing verification and validation studies, as well as deferment of regulatory submissions. For any assay development scientist, such delays can erode investor confidence and delay subsequent funding, potentially jeopardizing the availability of a companion diagnostic (CDx) for a new treatment launch.
On January 26, 2023, Robert Snyder, PhD, Associate Director for Genomics at Precision for Medicine, delivered a presentation entitled, Biospecimens Re-imagined: Integrating Specimens, Labs, and Strategy at the Precision Medicine World Conference (PMWC) 2023, the industry's largest and original forum for precision medicine. In his talk, Dr. Snyder discussed strategies to consolidate risk factors as a means to mitigate assay development failures and regulatory delays, and enlivened his presentation with lessons, real-world examples, and observations from his many years in assay development.
Precision for Medicine, a global leader in pharmaceutical and assay development, was pleased to have Dr. Snyder share his insights with the PMWC audience.
Suboptimal Verification Studies: Opportunity Costs and Lessons Learned
Previously in his career, Dr. Snyder led an analytical accuracy study for a new liquid biopsy next-generation sequencing (NGS) assay. At the time, pre-characterized samples were basically nonexistent for sequenced cell-free DNA (cfDNA) from plasma. The best available alternative was matched plasma from patients with sequenced formalin-fixed paraffin-embedded (FFPE) tumor tissue, which was very expensive and not very concordant. "At the end of the day we just had to pray to the mutation gods… that we could find what we needed in time," he commented.
Dr. Snyder and colleagues also had difficulty obtaining orthogonal data for the variant calls and faced reluctance when engaging competing central labs to run research use only (RUO) tests on their development samples. Instead, they validated their tests in-house, an expensive, complex, and time-consuming undertaking. Ultimately, the team tabled the NGS assay regulatory submission for a later date and focused on developing another assay that was further along.
Precision for Medicine: An End-to-End Solution
Dr. Snyder noted that access to an easily searchable database of NGS-characterized samples and associated variants would have increased the team's chances for success, as would availability of demographics, metadata, and raw sequencing data from other assays. Similarly, timely, non-competitive third-party confirmation of test results, coupled with in-house verification and validation capabilities through design control, would have saved considerable time and expense.
In this ideal paradigm, clinical samples from Phase 1 studies and sometimes Phase 2A studies are tested retrospectively as the CDx is refined, the assay performance and cutoff are established, and the assay is validated. The validated assay is then used for subject enrollment in Phase 2B and Phase 3.
Today, Precision for Medicine offers all these samples and lab services, including those depicted in the figure below, along with coordination of regulatory communications and submissions, in the following therapeutic areas:
Oncology
Rare and orphan
Central nervous system (CNS)
Reproductive health
Metabolic
Respiratory
Immunology and rheumatology
Cardiovascular
Gastroenterology
Ophthalmology
Infectious diseases
Dermatology
Column 1
List Item 1
List Item 2
List Item 3
Column 2
List Item 1
List Item 2
List Item 3
Column 3
List Item 1
List Item 2
List Item 3
Column 4
List Item 1
List Item 2
List Item 3
Column 5
List Item 1
List Item 2
List Item 3
Precision for Medicine's capabilities and services constitute a suite of offerings that can mitigate risks for assay developers and are generating real-world results for sponsors. Notable examples are described in the sections that follow.
Real-world Impact: Custom IHC Assay
The above figures depict a custom p-cadherin immunohistochemistry (IHC) assay and pathological scoring system Precision for Medicine developed to facilitate enrollment in a Phase I trial. The project included comparisons of antibody performance, establishing background antigen levels, and devising a quantitative scoring system under design control. Patients whose tumor biopsies had a combined intensity and area score of 4 or higher were eligible for enrollment.
Real-world Impact: Precision Oncology Sequencing Initiative (Project P.O.S.I.)
In 2020 Precision for Medicine launched Project P.O.S.I. to prospectively sequence many of our stored tissue blocks, with the aim of identifying those with mutations of particular interest in targeted drug development. A biorepository containing more than 3 million FFPE samples and several million histology slides covering a full spectrum of oncologic and medical diseases, Project P.O.S.I. features a high-throughput histology lab and full-time pathologists performing tasks such as IHC antibody testing, tissue microarray analysis, and general quality control. To date, we have sequenced approximately 12,000 FFPE tumor cases across more than 20 cancer indications, and approximately 350 donor samples for liquid biopsy.
When it comes to screening, Project P.O.S.I. is also both platform- and assay-agnostic. The Project's genomics and molecular lab sequencing infrastructure includes state-of-the-art equipment and assays. The suite of assays includes small, targeted FFPE as well as liquid biopsy assays encompassing larger, pan-cancer, 500+ gene assays.
Real-world Impact: Precision Screening
Project P.O.S.I. has characterized more than 10,000 FFPE samples – or 800 samples a month -- across 11 indications using a targeted 50-gene panel that screens for single nucleotide variants (SNVs), indels, fusions, and amplifications used for CDx development.
Real-world Impact: Pan-Cancer Screening
The screening project has transitioned to a larger initiative using a broad (500+) gene panel screening for tumor mutational burden (TMB), microsatellite instability (MSI), SNVs, indels, copy number variations (CNVs), and fusions/splice variants for verification, validation, and orthogonal data for regulatory submissions. The pie chart depicts an estimated breakdown by indication that we aim to attain by the end of 2023.
With our extensive database of banked and characterized samples, bespoke laboratory services, regulatory consulting, and full-service custom assay development, Precision for Medicine can help mitigate development difficulties, eliminate submission delays, and minimize lost revenue, allowing assay developers to advance their programs from bench to bedside and beyond.
To learn more about Precision for Medicine's services, contact us.
Comprehensive resources for your assay development, from bench to bedside
Accelerating the Pace of Scientific Discovery and Approval