Quality Research Begins with Quality FFPE
FFPE tissue specimens are collected under IRB-approved protocols. They are stored on site in our climate-controlled biorepository or sourced on demand from a network of CAP/CLIA-certified partnering laboratories. Board certified medical pathologists and qualified personnel oversee the entire process to ensure strict adherence to specialized collection protocols tailored to suit the needs of the client. All samples are collected in full compliance with regulatory standards and best-practice guidelines.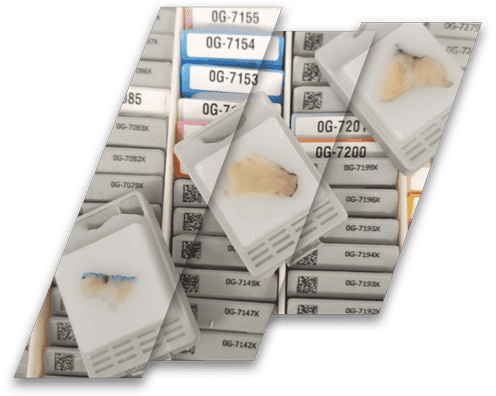 FFPE tissue biorepository
Healthy and diseased
Blocks, slides, curls, cores, and TMAs
Matched blood, tissue, and other biospecimens
Consented and IRB approved for research
IHC, NGS, and other platforms available for custom characterization
Manufactured and stored in our ISO-, CLIA-certified and CAP-accredited facility
Collected from US based hospital networks and international partners
Deeply characterized
Our FFPE tissue is certified both clinically and molecularly to match your research endpoint.
Board certified pathologist scoring, review, and annotation
Demographics
Medical history, disease characterization & outcome data
Patient re-access available
Special stains for IHC
High density tissue microarrays (TMA)
Tumor and tissue assessment in conjunction with quantitative multiplex immunofluorescence
Microdissection of samples for RNAseq or NanoString analysis
Analysis of samples in support of companion diagnostic development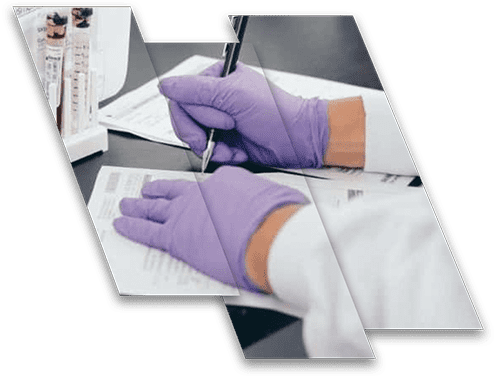 Explore Our Therapeutic Areas & Matched Controls
Oncology
Rare & Orphan
CNS
Metabolic
Respiratory
Immunology &
Rheumatology
Gastroenterology
Ophthalmology
Infectious
Reproductive
Cardiovascular
Dermatology
***Other Diseases Available Upon Request
Join more than 1,600 companies and 14,000 research projects that trust Precision for Medicine.
World Class Standards & Certifications
World Class Standards & Certifications
Check out our other available biospecimens