Trials Conducted for IVD, CDx & Therapeutics
CAP, CLIA, ISO, & FDA Registered
Countries with real-time sample processing
Maximize Enrollment, Minimize Error
For biomarker-driven clinical trials, the components and usability of a study kit can have a significant impact on the quality and reliability of your data. Precision for Medicine study kits, manufactured within our world class facility, are designed to seamlessly integrate into patient care workflows.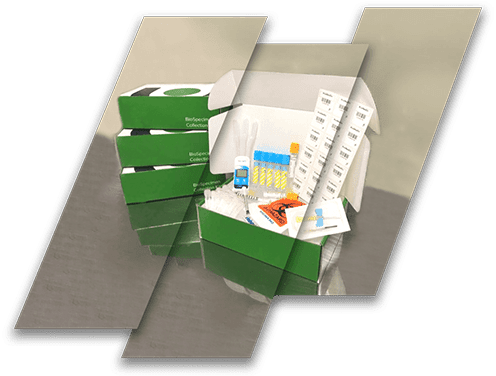 Study kits designed to minimize pre-analytical variables
Our dedicated biosupply team works with you to design your kit and components to match the time points and sample types specific to your protocol.
Biospecimen collection supplies (for blood, tissue, biofluids, & more)
Study/time point specific labels
Shipping materials
Study specific forms and lab requisitions
Study kit distribution and tracking
Just in time distribution from study start-up, resupply, and close-out.
End-to-end chain of custody and inventory management
Domestic and international shipping
Streamlined with pre-filled shipping labels and air bill documentation
UN3373 and IATA compliant
On-demand reporting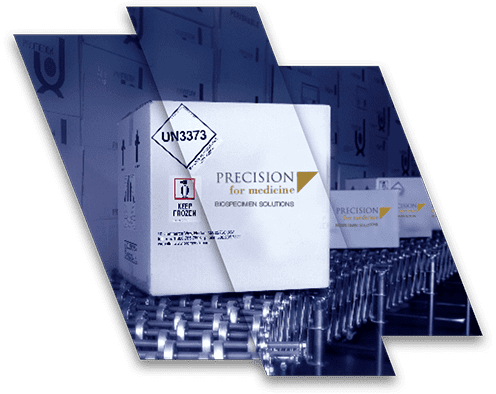 Explore Our Therapeutic Areas & Matched Controls
Oncology
Rare & Orphan
CNS
Metabolic
Respiratory
Immunology &
Rheumatology
Gastroenterology
Ophthalmology
Infectious
Reproductive
Cardiovascular
Dermatology
***Other Diseases Available Upon Request
Join more than 1,600 companies and 14,000 research projects that trust Precision for Medicine.
World Class Standards & Certifications
World Class Standards & Certifications
Check out our other available services