Infectious Disease Biospecimens in Stock
CAP,CLIA,ISO, & FDA-Registered
Trials Conducted for Infectious Disease & Similar Diseases
PBMC, DNA & RNA Isolations
Countries with real-time sample processing
Our Infectious Disease Biospecimens
Clinically annotated, high quality biospecimens are essential in the development of infectious disease therapeutics and diagnostics. With over 100K infectious disease specimens in stock and a global investigator network—enrolling patients daily—Precision for Medicine is ready to support your research.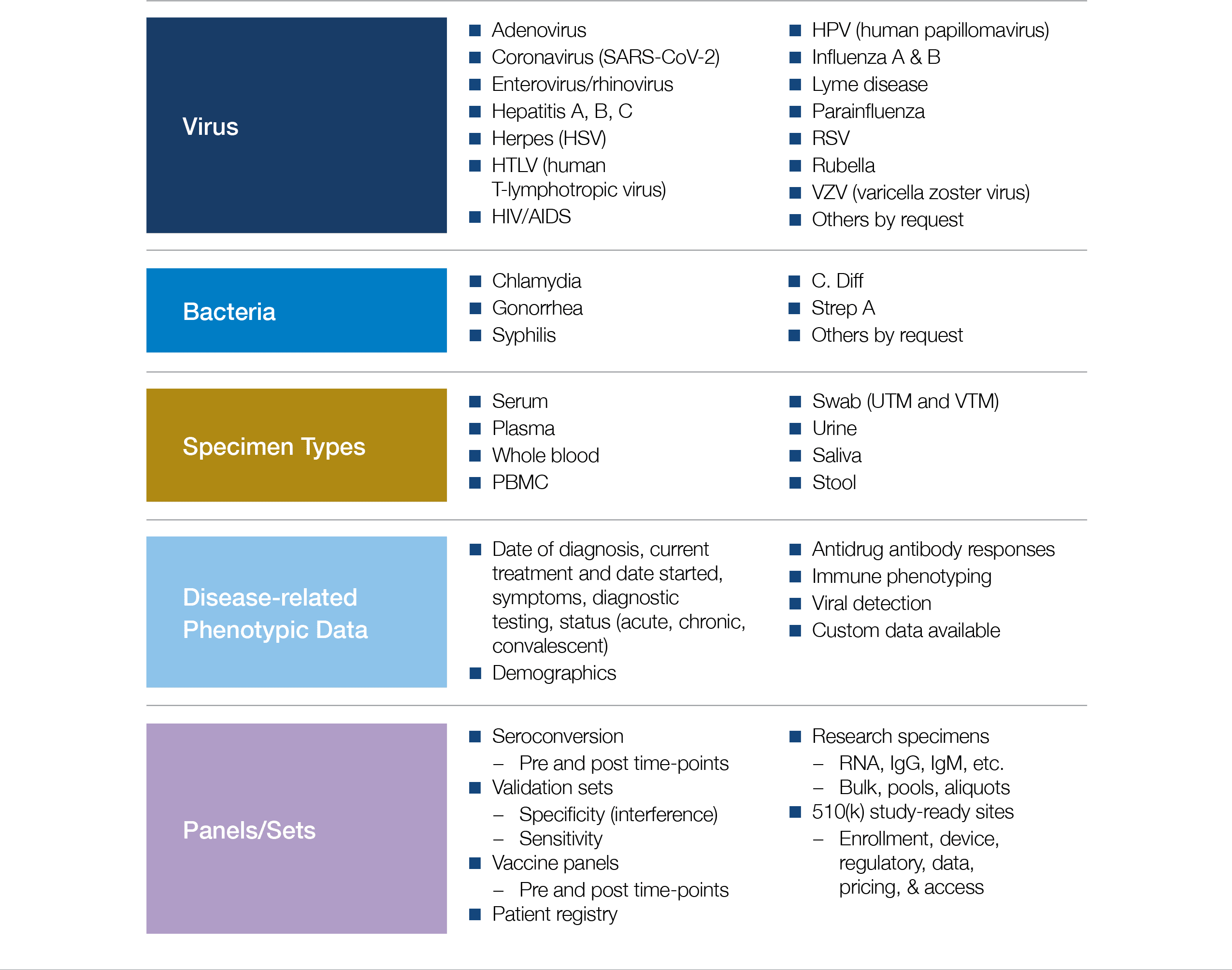 A Breadth of Infectious Disease Solutions to Accelerate Therapeutic, Vaccine, and R&D Development
Biomarker-driven labs, analysis, and trials for all stages of drug and diagnostic development, backed by a responsive team of industry veterans. Learn more here and at the Precision for Medicine website
Join more than 125,000 scientists from 1,500 companies that trust Precision for Medicine.
World Class Standards & Certifications
World Class Standards & Certifications
Check out our other available services